Manager, Talent Acquisition, Clinician Recruitment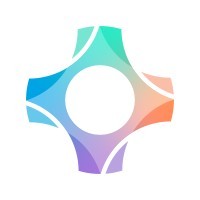 Array Behavioral Care
People & HR
Posted on Thursday, March 23, 2023
Position Overview
The Manager, Talent Acquisition-Clinician Recruitment is responsible for the oversight and throughput of all clinical recruitment needs. The incumbent will work closely with the business leaders to support clinical hiring needs and goals. The Director will ensure strong candidate activity, hiring process compliance, and transparency through use of data and routine reporting. Primary responsibilities will include the development and execution of a strategic recruitment plan, policies, practices, and procedures.
Job Responsibilities
Collaborates with key internal stakeholders / LOB leadership to design and develop effective and efficient physician and clinician recruitment action plans
Coach recruiters on effective candidate sourcing strategies to ensure adequate promotion of specific job vacancies
Establish effective KPI targets, performance expectations and goals that align with the business needs and hiring
Track and analyze talent acquisition metrics and reports on progress; leverages data and analysis to solve business and talent problems
Identify recruitment challenges and trends in the recruitment process and facilitates resolutions; challenge the status quo and constantly look for improvement opportunities
Develop departmental policies, practices, and procedures governing the candidate screening and interview scheduling process
Grow, mentor, and lead a team of Clinical Recruiters, fostering a culture of high engagement, performance, and accountability
Manage vendor relationships, contract negotiations, and invoice management
Meet regularly with recruitment team and organization leaders to understand current priorities, regularly adjust priorities for recruitment and develop creative recruiting campaigns, examine, and make decisions about current candidate pipeline, and plan for upcoming growth
Proactive reporting of team performance and progress to goals
Job Requirements
3-5 years of recruitment leadership experience
8+ years of healthcare or Clinician recruiting experience
Bachelor's degree required or combination of education and/or relevant experience that demonstrates the required knowledge, skills, and abilities
Expertise in the use of creative, contemporary search methodologies
Superior organization. Able to track recruiter performance and identify areas for improvement/coaching
Excellent presentation skills with the ability to communicate complex ideas clearly and concisely
Strong analytical skills and ability to interpret and communicate data
Experience leading a team of talent acquisition professional with a substantial amount of autonomy
Creative problem solving and solutioning for business challenges
Commitment to meeting project deadlines and communicating progress proactively
Proven track record of team leadership and development
Proficiency and technical aptitude in the use of MS Office, Applicant Tracking Systems (ideally iCims), and HRM systems
Ability to drive strategic direction and lead a strategic team
Excellent business acumen
Logistics
Remote Position
Reporting to VP, Clinician Recruitment
At Array we strongly value diversity and are committed to equal opportunity and non-discrimination in all policies and practices, including the area of employment. WE are proud to be an Equal Opportunity/Affirmative Action employer. All qualified applicants will receive consideration for employment without regard to race, color, religion, sex, sexual orientation, national origin, age, disability, Veteran status, gender identity or expression, marital status, genetic information, or any other legally protected status.
EOE M/V/F/D