Care Navigator (Customer Service)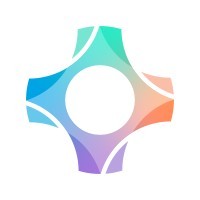 Array Behavioral Care
Customer Service
Posted on Tuesday, January 3, 2023
Position Overview
The Care Navigator is responsible for assisting consumers with technical support and navigation through the registration and provider selection process.
Job Responsibilities
Evaluate and identify consumer needs and assist consumers with the selection of appropriate providers and services that best promotes quality and efficiency
Assist consumers with navigating the website, registering for services and processing payment information
Collect clinical information and screen consumers for appropriateness for our Inpathy services
Check consumer insurance benefits and explain financial responsibility to consumer
Follow up with consumers who contact us via phone or website to answer questions and direct to appropriate care
Assist in maintenance of physician calendars and caseloads as well as practice-to-physician outreach
Job Requirements
Minimum (2) two years healthcare customer service experience
Bachelors Degree preferred
Spanish speaking proficiency a plus
One to two years of direct mental healthcare experience preferred
Knowledge of healthcare industry and services
Proven experience exhibiting exceptional customer service and strong interpersonal and communication skills on the phone
Knowledgeable about the availability of resources and process to access needed healthcare resources
Ability to work successfully with a remote team
Logistics
Remote Position

Monday-Friday 11:30a – 08:00p ET

40 hour/week schedule (Fulltime employment)
FLSA Status: non-exempt, hourly
At Array we strongly value diversity and are committed to equal opportunity and non-discrimination in all policies and practices, including the area of employment. We are proud to be an Equal Opportunity/Affirmative Action employer. All qualified applicants will receive consideration for employment without regard to race, color, religion, sex, sexual orientation, national origin, age, disability, Veteran status, gender identity or expression, marital status, genetic information, or any other legally protected status.
EOE M/V/F/D